Our Pre-Professional Program is the only program of its kind in Mercer County. It is based on professional dance programs of NYC for dancers who wish to pursue a career in dance, or for those who simply love dance.
This year's amazing Pre-Pro Students:
Kayla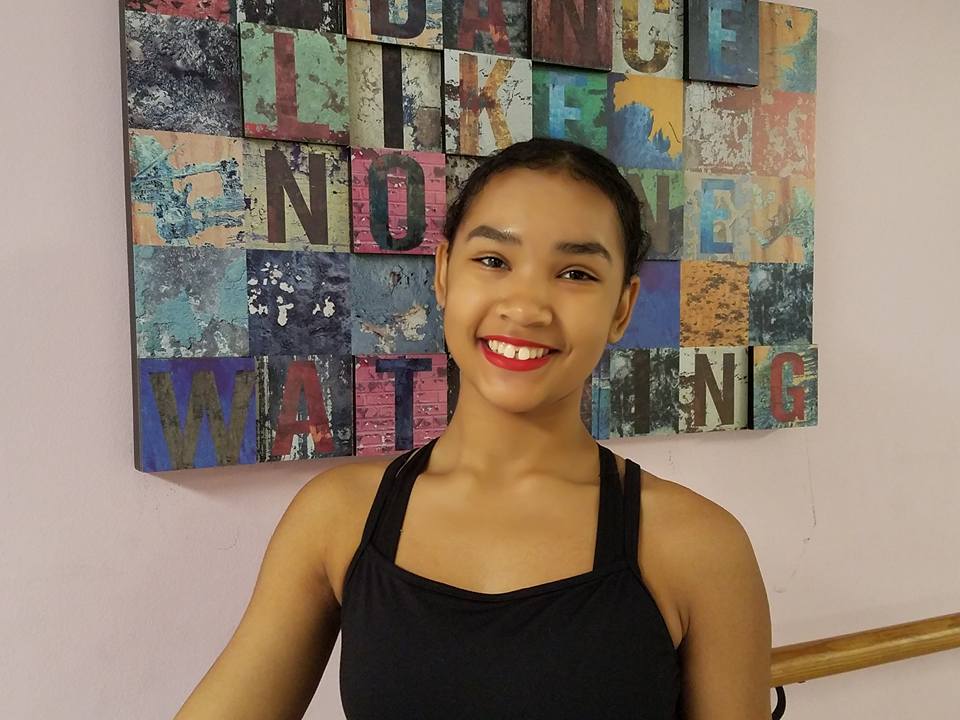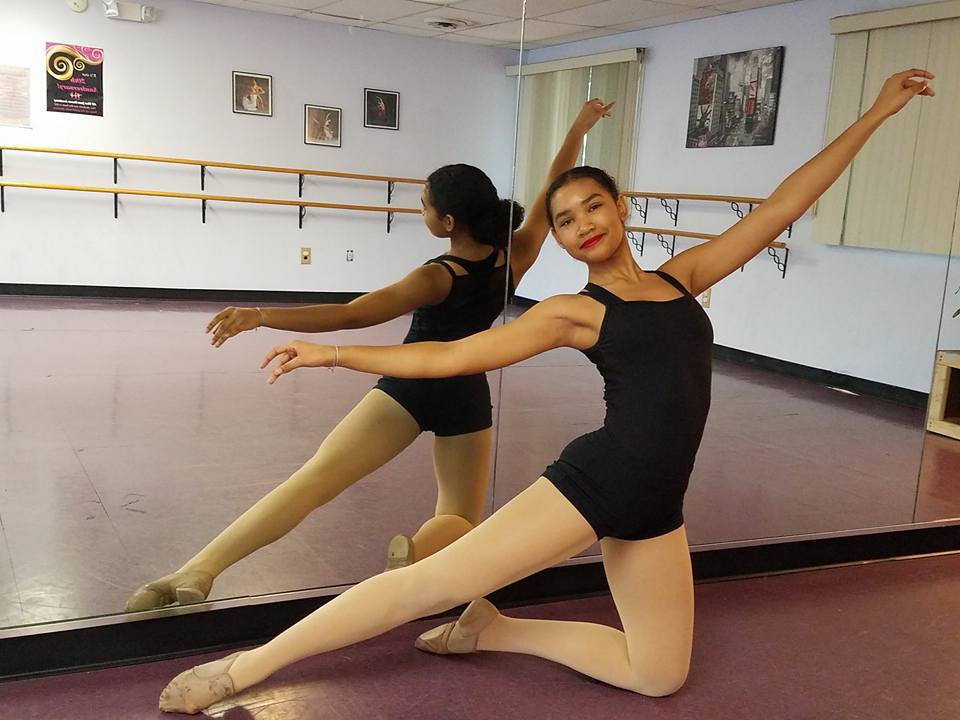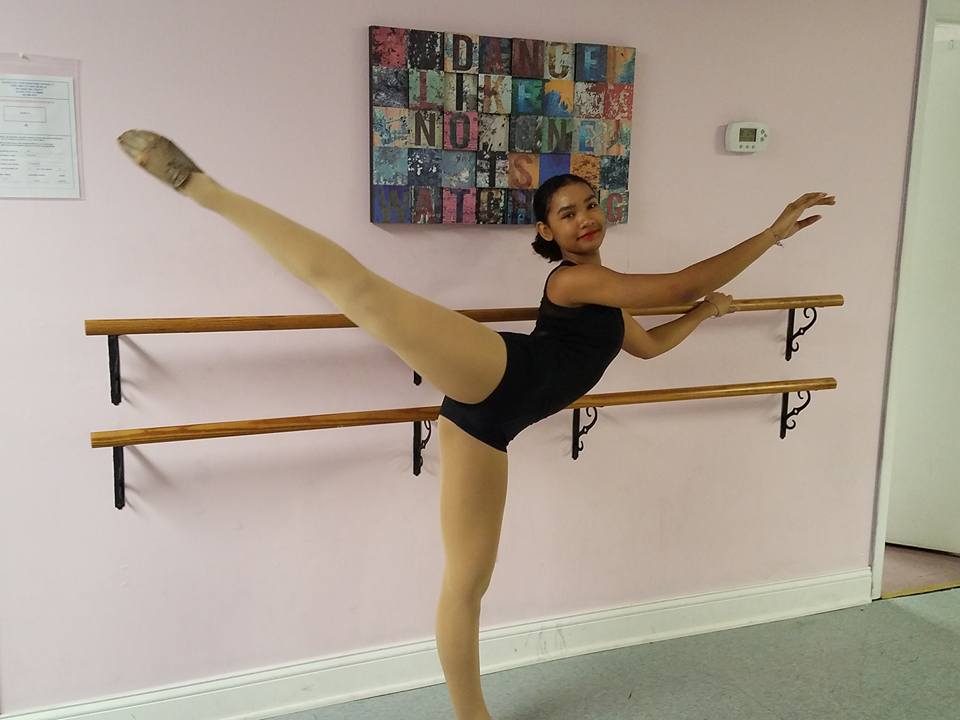 Dafina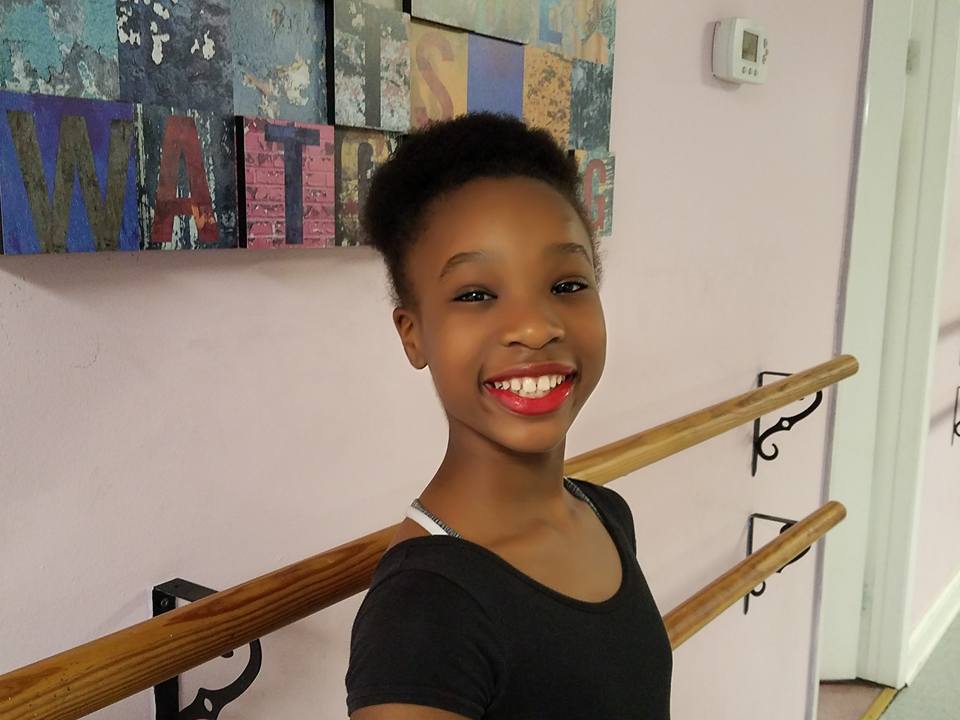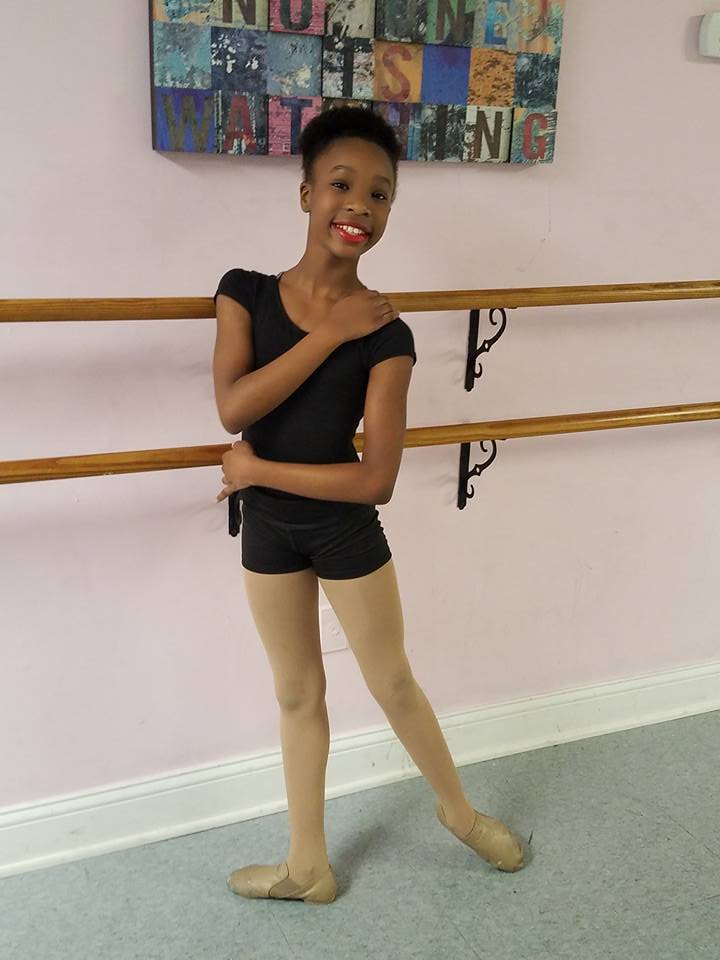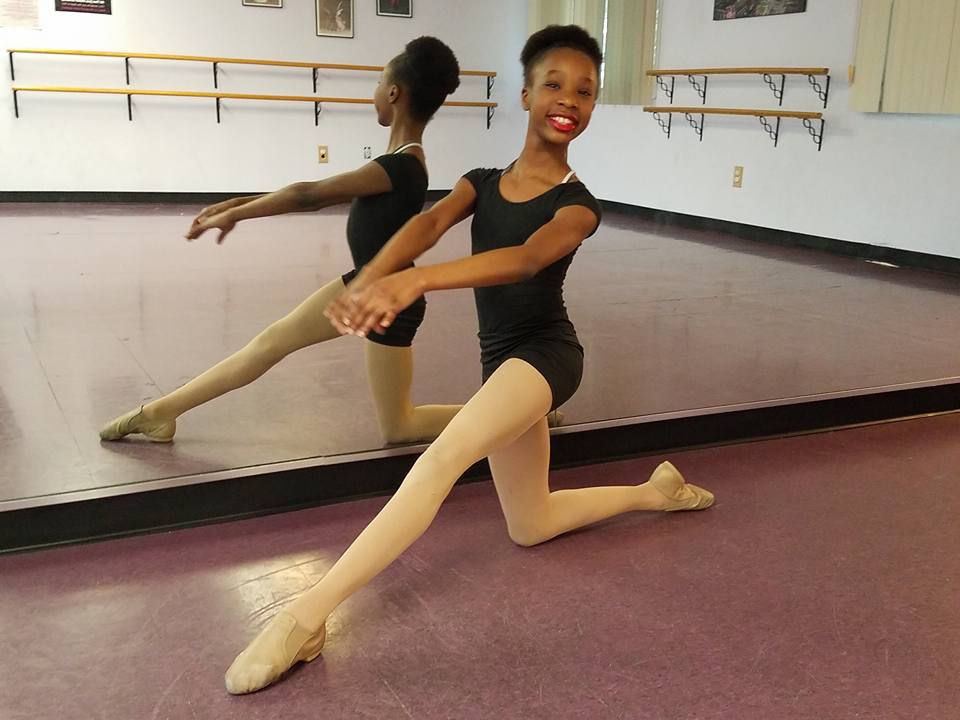 Brielle
Kyla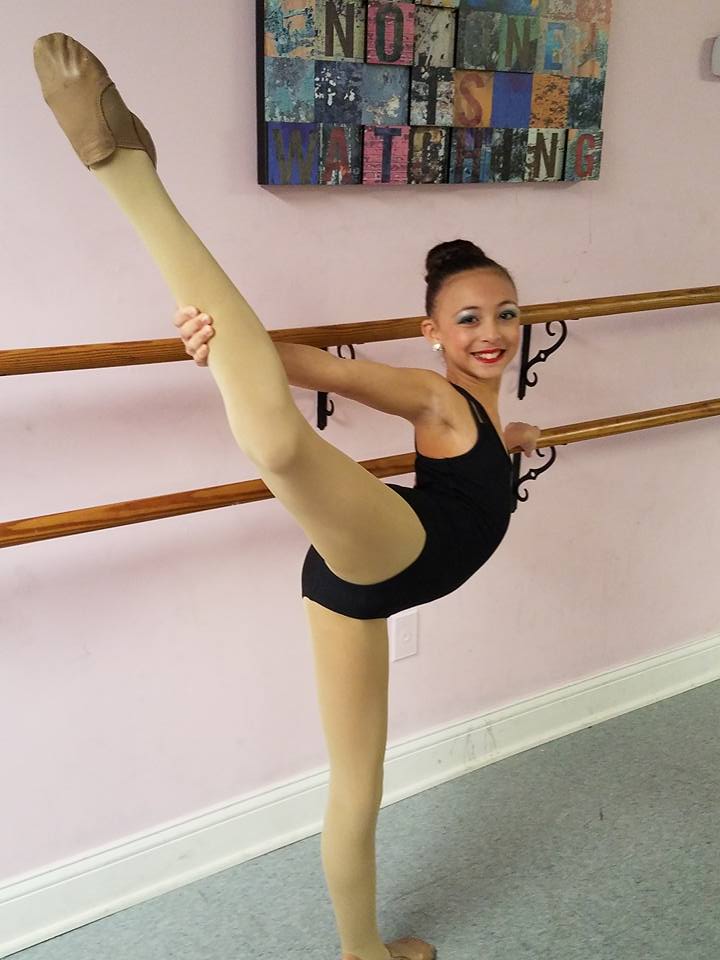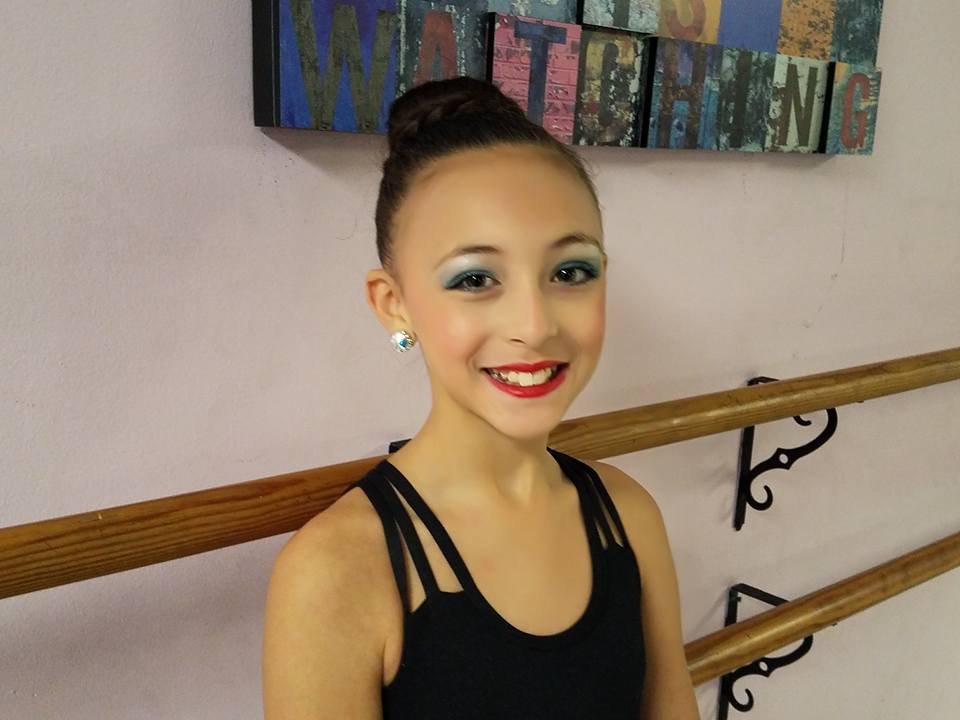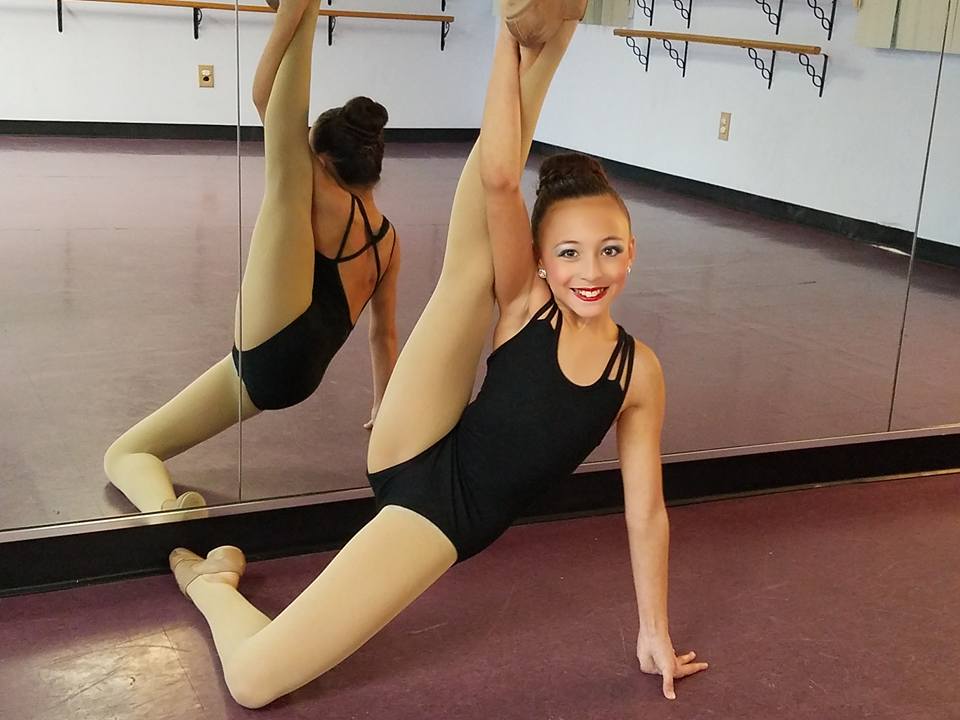 Tamia
Gianna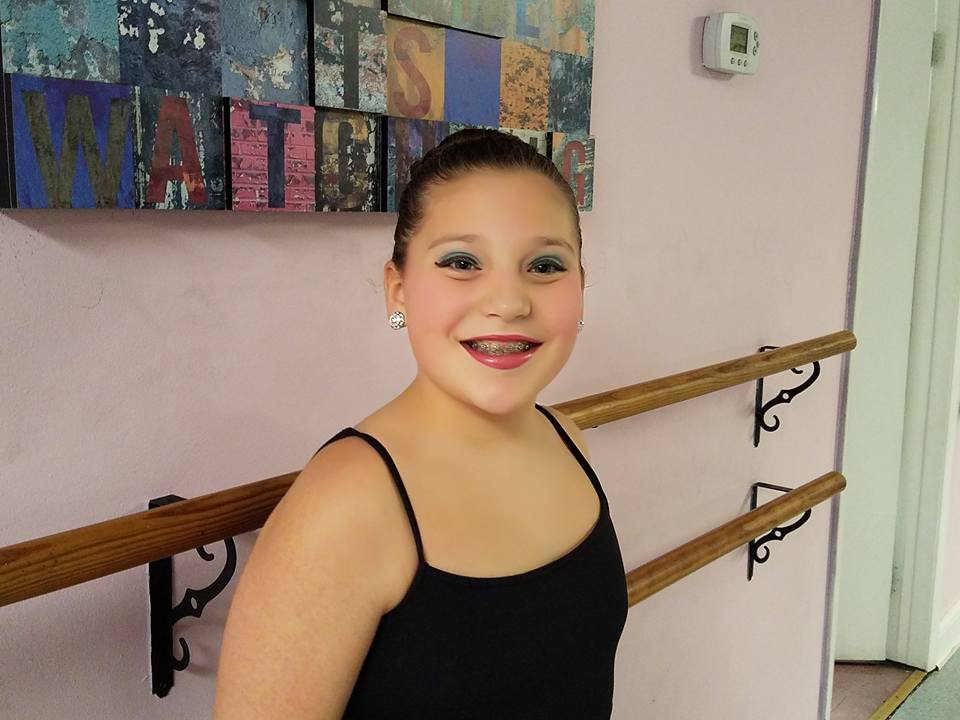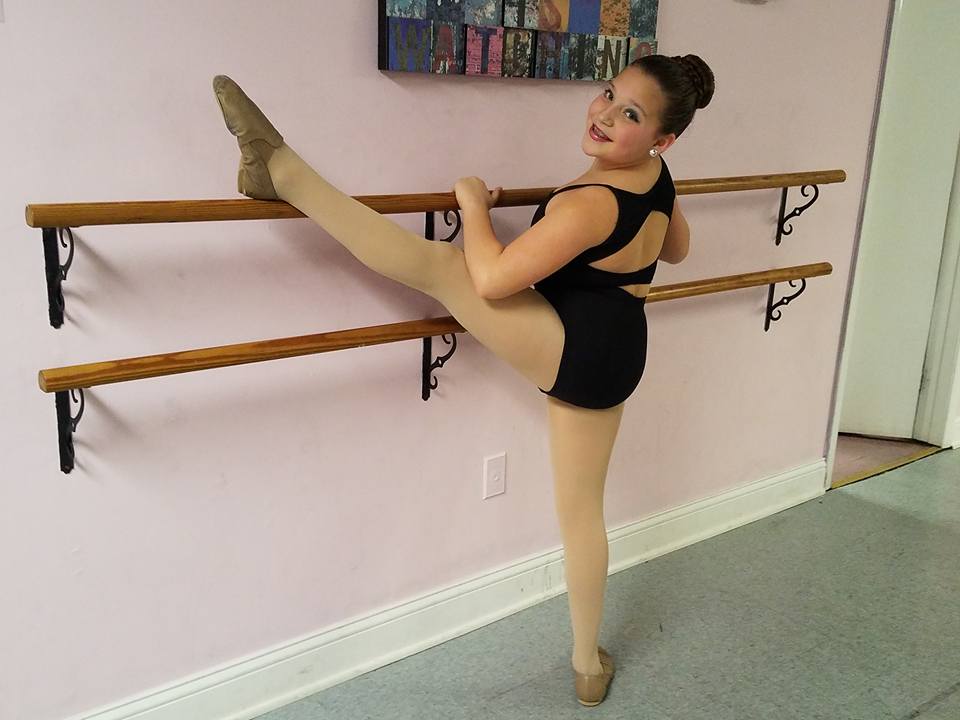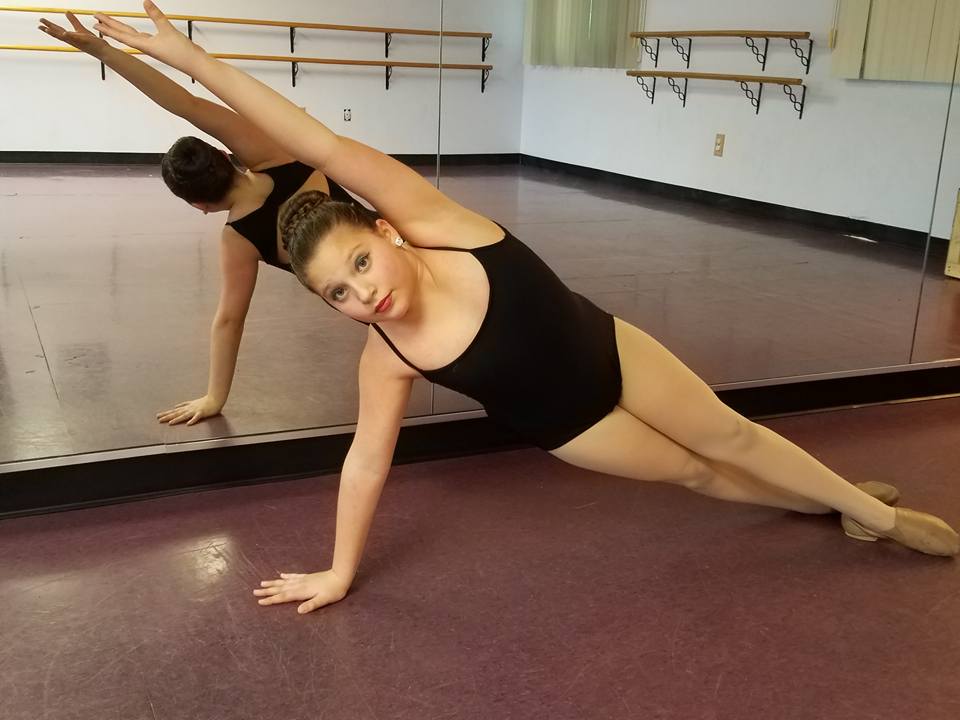 Samantha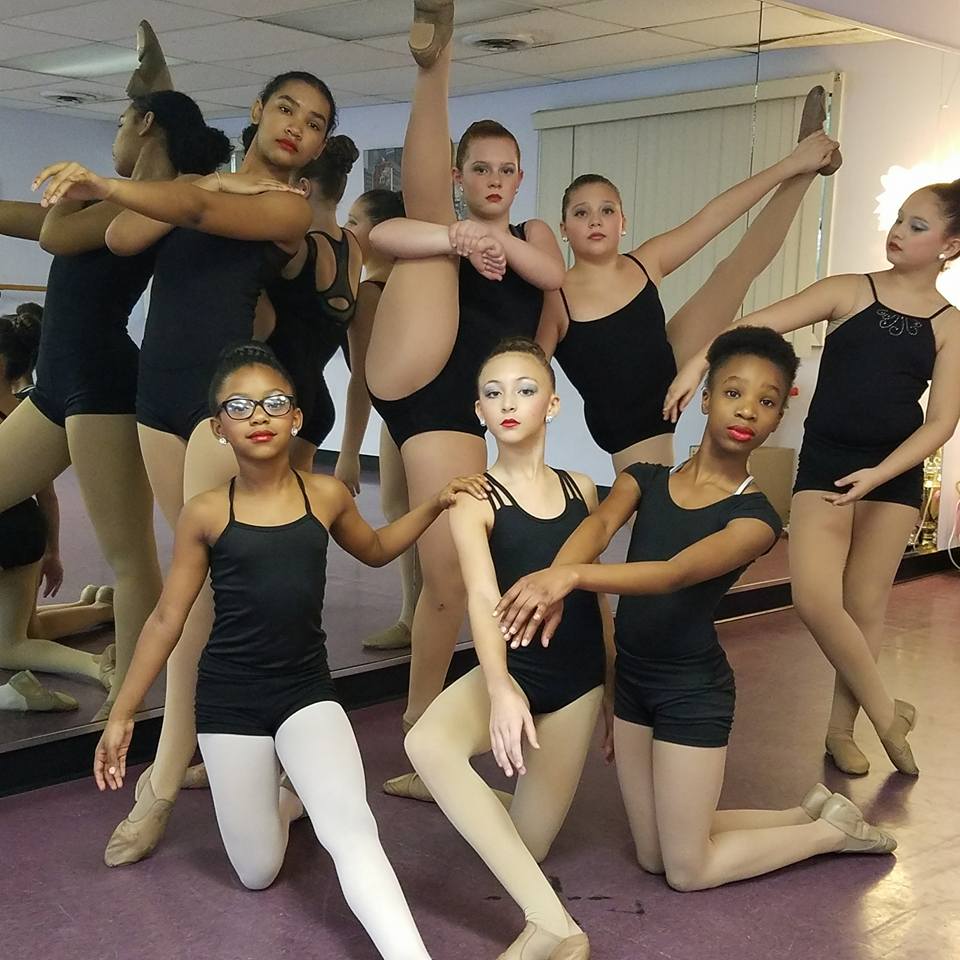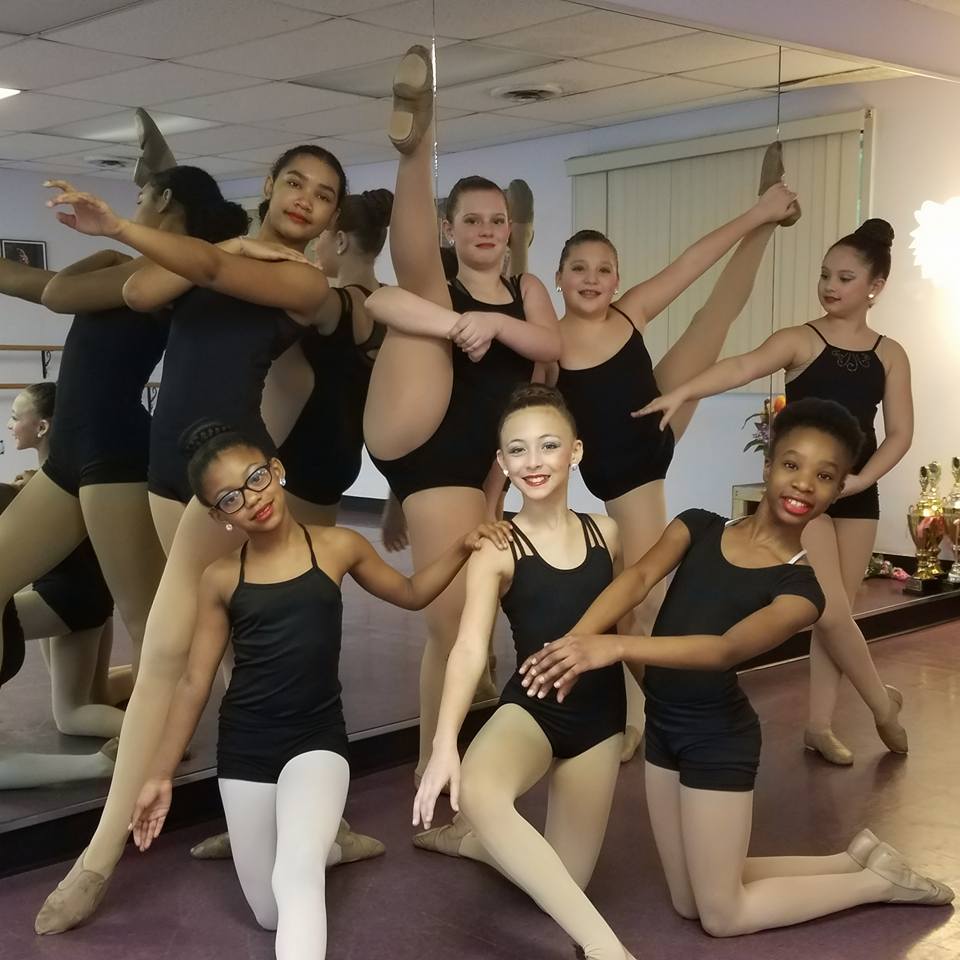 The Pre-Professional Program consists of; Tap, Jazz, Ballet, Lyrical, Hip-hop, and Musical Theater and includes a weekly technique and choreography class.
A trip to New York City for dance class is an added feature of this program.
Pre-Pro students also perform their own piece of choreography in the recital.
Ages 8 and up are eligible. You must apply and be accepted into this program.
Tuition:
$175 per month
Pointe students add an additional ballet for $17 per month.
Contemporary is not included in Pre-Pro.
*Choose the classes that are best for your schedule except for choreography/technique which is set on Saturday.
*Please note that students may only go on to Advanced Pointe with Director's Permission.
*Some class levels need to be approved by the Director.
[/cmsms_toggle]

Silver Lining Dance Company is based at ATJDA. Watch for audition information.
Audition info:
$10 audition fee per dancer, includes technique help and critique.
Practices will be Saturdays and some Sundays
This program allows qualified dancers to help with a younger class, and learn the art teaching dance, possibly leading to a career in teaching. There is no fee for this amazing program. It is free to ATJ students only.
Requirements:
Must be 8 years of age
Must take Ballet
Must take at least 3 hours of dance per week at All That Jazz
Must take class in the style you are helping with. (Example: If you help with hip-hop, you must take hip-hop, if you help with a young combo, you need tap, jazz and ballet)
Must adhere to the dress code, and have a neat appearance at all times
Dancers must also:
Be on time to all classes and have few absences
Be kind to the children
Encourage kids to listen to the teacher
Things you will do in class: tie shoes, walk kids to the bathroom, hand out papers, demonstrate games and dance steps, sing and have fun with the kids. Smile!
Things you will not do in class: discipline the kids, give instructions, yell, talk, be disruptive.
TO APPLY: Fill out an application at the studio. Thank you.
* Please note that friends may not sign up together for the same class. This program is about helping the classes, not socializing. We cannot guarantee you can help on a day you already dance. List the times and days you are available and, if accepted, you will be assigned a class.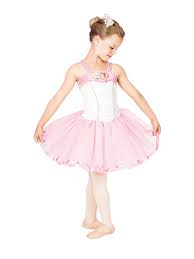 All That Jazz has an exciting program that teaches students about the art of teaching dance. This program is free for those who meet the guidelines. The dancers learn skills about teaching in an assigned class and work with younger dancers, possibly leading to a career in teaching dance.
Requirements:
At least 12 years of age
Have danced a minimum of one year at All That Jazz Dance Academy
Take at least 3 hours of dance class a week
Must call if absent
Must arrive at the assigned class early
Dress code must be met at all times
You must also:
Be on time to all classes and have few absences
Be kind to the children
Encourage kids to listen to the teacher
Any student who misses 3 or more teaching classes with no longer be eligible for the Student Teacher Program. Thank you and get ready to teach!
TO APPLY: Fill out an application at the studio.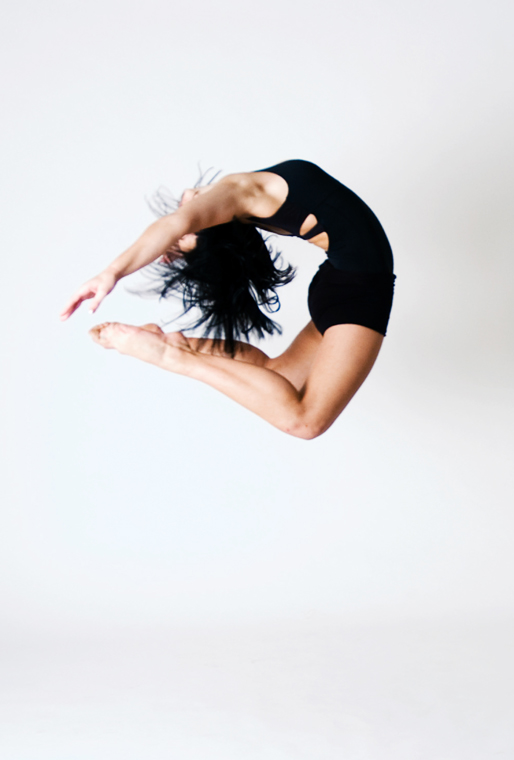 Watch for our amazing Master Classes! We bring professionals from NYC and L.A. to teach here at our studio
Slam
Slam "Salim Gauwloos" career started when he began training in his native Belgium, at the Ballet of Flanders in Antwerp. At the age of seventeen, He auditioned in Belgium for a scholarship to a prestigious Dance School in New York City. Out of the 2,000 dancers that auditioned, he was one of the two dancers who were awarded the scholarship.
In 1990 he began his association with Madonna. He is most famous for his performances in The Blond Ambition Tour, the documentary film, Truth or Dare, and he is also the Face of her infamous Vogue iconic video. In addition, he has performed artists like George Michael, Aretha Franklin, Toni Braxton, Taylor Dane and Britney Spears, to name a few. He has worked with Mia Michaels' company R.A.W and with Margo Sappington's Company, The Daring Project, where he performed with Valentina Kozlova. He performed in New York City Opera's productions of Salome, Daphne, and Candide. His Broadway credits include Elton John and Tim Rice's Aida on Broadway, and Mambo Kings, The Workshop.
His Fashion credits include choreographing a Revlon commercial with supermodels, Cindy Crawford, Helena Christensen, and Claudia Schiffer, shot by Bruce Webber, a Gianni Versace Campaign shot by Herb Ritts, a Philip Morris Campaign shot by David Lachapelle, featuring Slam Rochelle Aytes, the Wella Trend Vision ads shot by Alexi Lubomirski, as well as the Sebastian Trilliant ads featuring Charlotte Ronson, and most recently he choreographed an advertising campaign and video commercial for Longchamp, featuring supermodel Coco Rocha shot by Max Vadukul, and a Cover and editorial spread with Anne Hathaway as a face of One Billion Rising, the global movement to end violence against women shot by Alexei Hay. Slam will also made a guest appearance the reality TV show called "The Face".
"Actually the best thing in Madonna's Blond Ambition Tour may well be the Belgian dancer Slam, the audience has special eyes for him."-
By Liz Smith for the Daily News
Jojo Siwa
Jojo Siwa from Dance Moms came to assist with classes and for a meet and greet! Vincent Sylvester taught.
It was a great event, her mom Jess was here and happy to take pictures too!
Lucas Triana
Lucas from the tv show Dance Moms was here for a hip-hop class taught by
Miss Maddy and he stayed for a meet and greet. He is such a talented young man
we are so excited to call him a friend. His mom Brigette from Dance Moms was here as well for the event.
Jonathan Lee
Guest teacher Jonathan Lee has worked with various recording artists such as Grammy Award winners/nominees Madonna, Gloria Estefan, Mariah Carey, Britney Spears, Tracy Chapman, Mya and Joe as a backup singer, dancer, and choreographer. His Film/TV credits include You've Got Mail, The View, The Rosie O'Donnell Show, and Guiding Light. Theatre credits include Once On This Island (Daniel), The Wiz (Tin Man), West Side Story (Bernardo), The King & I (Lun Tha), Miss Saigon, and Candide. He has worked with networks such as Disney, MTV, Nickelodeon, and VH1. Jonathan has also been seen or heard in several commercials, recordings, and print ads for Verizon Wireless, NIKE, Optimum Online, Texas Instruments, Wendy's and WeeBee Tunes. Currently Jonathan teaches Hip-Hop at Steps on Broadway and Dance Space Center in NYC and is working on a solo R n B singing career.
Matthew Powell
Matthew Powell received his scholarship with the School of American Ballet, the official school of the New York City Ballet. As a professional, he has performed with Pacific Northwest Ballet, Kansas City Ballet, the San Francisco Opera, and has danced principal and soloist roles in over fifty works by renowned choreographers such as George Balanchine, Jerome Robbins, Paul Taylor, Merce Cunningham, Twyla Tharp, Lynne Taylor-Corbett, Michael Smuin and more. Most recently, he portrayed A-rab in the International Tour of West Side Story, directed by Joey McKneely. As a teacher, Matthew was a faculty member with the Kansas City Ballet School, and has taught at numerous institutions such as the Universities of Iowa and Alabama, Marymount Manhattan, and Ballet Academy East. Additionally, Matthew served as the company ballet teacher for the West Side Story International Tour. He worked as Assistant Director for the Lyric Opera of Kansas City's production of Pirates of Penzance, and his choreography received a fellowship from the New York Choreographic Institute, an affiliate of the New York City Ballet.
Carlos Garland
Carlos Garland was born on July 4, 1988 and was raised in Jacksonville Florida. He started dance at the age of 13 at Lavilla School of the Arts. Originally in drama, he was brought into dance through a bet by a friend in the 7th grade. He graduated from Douglas Anderson School of the Arts, studying dance all four years. During this time he performed in the First Coast Nutcracker as lead the Russian Doll for 6 straight years. In 2005 Carlos was the winner of the Mille Lewis America's Models and Talent Competition in dance. In his senior year of highschool in 2006 he received a Merit Award in the NFAA (National Foundation of Advancement of the Arts) in hip hop. Carlos has attended Jacksonville University, double majoring in dance and computer science. Carlos is trained in ballet, modern, jazz, hip hop, lyrical, contemporary, and breakdance. He has a previous background in Taekwondo of 7 years and reached a second degree black belt. Carlos and his dance crew has won BET's 106th and Park dance competition on Wild Out Wednesday twice in a row, and has been in national and international commercials such as for Head Tennis Rackets. Carlos has worked with Rasta Thomas' Bad Boys Of Dance. With the company he has toured Europe, Australia, New Zealand and the U.S. Carlos recently has been a top 20 finalist on the Fox TV dance show "So You Think You Can Dance" Season 10. Carlos is currently residing in NYC teaching at Broadway Dance Center and Steps On Broadway while also touring the U.S. teaching for competition conventions such as Dance Masters America, Showbiz Talent and Fierce Dance Challenge. He is also currently performing in the off broadway show "iLuminate." In the future Carlos hopes to maintain his role as a professional dancer for as long as he can and become a well-known choreographer and dancer for many styles of dance.
Lindsey LaFountain
Lindsey was here to teach an amazing Modern Master Class. Lindsey has
danced all over the country. She was a company member of Giordano Dance Chicago, SLJ Arts Initiative, and many more companies.
Other Master classes include:
Wicked the musical
Fosse the musical
Isadora Duncan workshop
NY Dance Jamz with Tammi Colucci
[/cmsms_toggles][/cmsms_column]
[/cmsms_row]